Max Keiser y Stacy Herbert analizan en esta nueva edición del programa los comentarios para The Boston Globe de Michael J. Glennon, quien fue consejero en el Comité de Relaciones Exteriores del Senado de EE.UU., quien insiste en la presencia de un "doble gobierno" o un "gobierno en la sombra" en EE.UU.
Para la presentadora, Glennon afirma que las "autoridades electas acaban actuando como una simple tapadera" y "que las decisiones de verdad las toma la burocracia". "Podemos decir que las elecciones que se celebran cada cuatro años no son más que un espectáculo, un circo", concluye Stacy a partir de las palabras de Glennon. "Nos creemos que tenemos influencia en los resultados cuando en el fondo no tenemos ninguna", añade.
*****TEXTO COMPLETO*****
VIDEO:
Conferencia de Michael J. Glennon sobre su libro, "National Security and Double Government"
LIBRO:
"National Security and Double Government" de Michael J. Glennon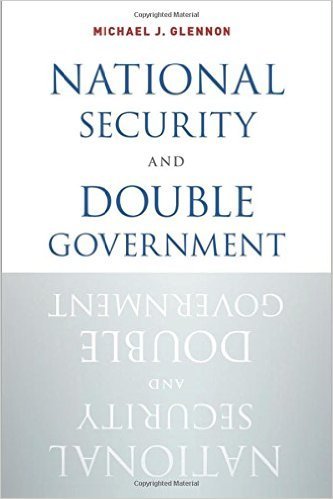 Fuente:
RT